SHORE EXCURSIONS
Busan A / 7 hours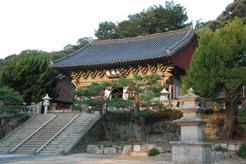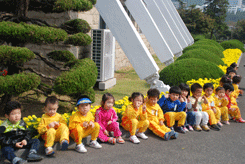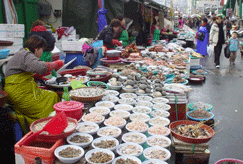 Tour Highlights
---
Beomeosa Temple
UN Memorial Cemetery
Jagalchi Fish Market
---
Busan (- - -) 80km
Upon calling at Busan, your tour guide greets you at the cruise terminal to takes you on an excursion of Busan. Your exploration today combined with a considerable amount of walk begins with a visit to the 7th century Beomeosa showcasing Korea's traditional Buddhist architecture. Since it is built on a mountain slope, the temple buildings are arranged on three elevations, but the setting is very peaceful and serene. Passing One-Pillar Gate, Four Guardian's Gate, and the Gate of Non Duality gets you to get to the spiritual world of the Buddha. Learn about the Buddhist culture and temple's history as you explore the compound, including halls, pagodas, stone lamps, and Brahma bell pavilion holding four dharma instruments.

Visit UN memorial cemetery where 2,300 deceased soldiers from sixteen Korean War allies rest in honored serenity. Learn about the Korean War and pay tribute to those who dedicated their lives to the World Peace. During the period of 1951-1954, remains of approximately 11,000 fallen of the UN Forces were buried here. Thereafter, most were repatriated to their home countries. In the cemetery, lie the remains of Korean War heroes from Australia(281), Canada(378), France(44), the Netherlands(117), New Zealand(34), Norway(1), South Africa(11), Turkey(462), the United Kingdom(885), the United States(36) and Republic of Korea(36) as well as of unknown allied soldiers(4) and non belligerents(11).

You will tour a fascinating Jagalchi fish market, a great attraction located dockside. Here you will find a diverse array of seafood on display as you walk along the narrow alleys of street vendors. A nearby indoor market features live fish in the tanks and the upstairs are dried fish along with many restaurants selling raw fish at reasonable prices. The market is really a visual and culinary treat. With time to explore many of Busan's top attractions, you are transferred to the ship in time for your departure.