SPECIAL INTEREST
Cultural Experience 6 days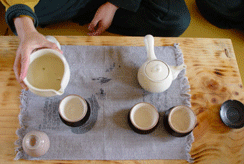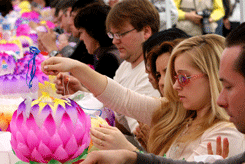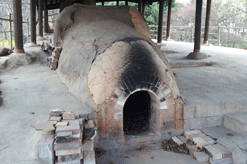 Tour Highlights
---
Taekwondo Experience
Gyeongbokgung Palace
National Folk Museum of Korea
Insadong Antique Shopping Street
Korea Furniture Museum
Namdaemun Market
Ganghwado History Museum
Ganghwa Dolmen
Ginseng Market
Temple Stay
Chojijin Fortress
Gimpo Marine Park
Kimchi Making
Hwasong Fortress
Korean Folk Village
Haegang Pottery Museum
Pottery Making
---
The temple stay is subject to operate with minimum 10 people



Click on the days to access the programs quick
| | | |
| --- | --- | --- |
| Days | Visits and Activities | Distance |
| Day 1 | Arrive Seoul | 60km |
| Day 2 | Seoul | |
| Day 3 | Seoul - Ganghwa | 70km |
| Day 4 | Ganghwa - Yongin - Suwon | 120km |
| Day 5 | Suwon - Icheon - Seoul | 120km |
| Day 6 | Departure | 60km |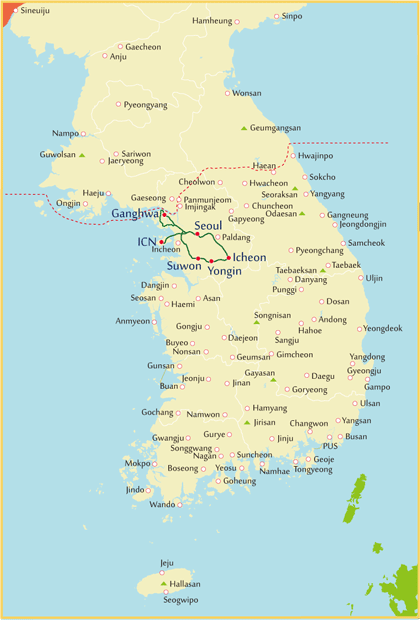 Day 1 Arrive Seoul
(- - -) 60km
Touching down at Incheon International Airport places you in the heart of Korea. After you clear Passport and Customs control, your tour guide will greet you at the main passenger terminal and transport you to your hotel.
Day 2 Seoul (B)
Your exploration this morning begins with a driving tour of Seoul, featuring sites such as Seoul Plaza, City Hall, Cheonggye Square and
pedestrian-friendly Gwanghwamun Plaza
that is hemmed in on both sides by rushing traffic and office buildings
.

The plaza is lined on each side with 365m long streamlets, two centimeters deep and one meter across, the stone bed of the plaza's east side waterway engraved with important events in chronological order from 1392 to 2008.



Standing high on a stone pillar is

a statue of

Yi Sunsin

who

had engaged in twenty-three naval battles and emerged victorious in all of them during the Hideyoshi invasion (1592-1598). King
Sejong who propagated the Korean alphabet in the 15th century is also honored with prominent statue.

On August 16, 2014, Pope Francis celebrated Mass in this plaza to beatify 124 Korean martyrs.

Near the southwest corner of the plaza is Korea's Kilometer Zero, marking the distances to 64 cities around the world,

including Seoul's antipode, Montevideo, Uruguay, 19,606km

.



Step back in time to when life was gracefully slow and
discover
Gyeongbokgung Palace, a particularly charming spot that represents a colorful and turbulent side of the capital's 500-year history. Depending on timing, you may witness the Royal Guard Changing Ceremony featuring parade, password verification, duty shift and patrolling the gate. Accompanied by a court band with its colorful costumes and royal flags, the ceremony is performed daily basis at 10:00 and 14:00 except Tuesdays, although it is cancelled in case of rain or extremely hot or cold weather.

Up from the gates is a spacious stone-paved courtyard that is fully enclosed by wooden cloisters, and at the center of which runs three footpaths through two rows of rank stones, indicating the positions of the officials with the highest rank being closer to the hall.

Standing majestically on top of a two-tiered stone platform that is lined with detailed balustrades is Geunjeongjeon Hall, where the king formally granted audiences to his officials, gave declarations of national importance, presided over large official functions, and greeted foreign envoys and ambassadors. Check out the royal throne and a large painting, depicting sun, moon, five peaks, streams and pine trees, which was the crucial signifier of the king. And up in the center of the ceiling, the bright golden dragons in bold relief indicate the presence of the king.

At the back of the throne hall is a group of court offices. Displayed in front of the King's official quarters is sundial, conceived in order to catch the shadow of the sun, which tells time and 24 periods of seasonal change from the winter solstice to the summer solstice.

Sitting on the island in the rectangular lake is Gyeonghoeru. Supported by 48 square and cylindrical massive stone pillars representing the idea of Yin and Yang, this magnificent pavilion was used for many purposes ranging from receptions to national examinations.

Gangnyeongjeon is the king's sleeping and living quarters while Gyotaejeon is the queen's domain containing a number of halls. The noted feature of these main buildings is an absence of a top roof ridge.

Amisan Garden, landscaped with four hexagonal chimneys in orange bricks, is seldom noticed by the hurried visitors. Jagyeongjeon is the queen dowager's residence. Although less colorful, it is worth noting the wall, adorned with floral designs and the chimneys with ten longevity symbols.

Hyangwonjeong features a small pond with a manmade islet that supports a beautiful two-story pavilion. Behind this serene garden is Geoncheonggung, where the king and queen could relax in peace and quiet. It was here that the first electric lights in the country were installed in 1887 after 8 years of Thomas Edison's invention and a tragic chapter in Korea's history was recorded when empress Myeongseong was assassinated by the sword-bearing Japanese assassins in the early morning of 8 October 1895, allegedly under orders from Miura Goro.

Your visit to the National Folk Museum of Korea will familiarize you with wealthy culture of this friendly and picturesque nation. It is an excellent facility to illustrate the history of traditional life of the Korean people from the prehistoric age to the Joseon dynasty. The permanent exhibition features life and work, costumes and ornaments, handicrafts and technology, educations, living quarters, dietary life, oriental medicine, performing arts and games, beliefs and rituals, and socio cultural life.
Insadong, at one time the center of traditional Korean art and antiques, features a mixture of historical and modern atmosphere representing the cultural glimpse of the nation. Clustered along the main street and alleys are lined with street vendors, wooden tea houses, restaurants and numerous galleries and shops dealing in antiques, oriental art supplies, and modern Korean art of all types and styles. Soak in the paintings, upscale artworks, antiques and potteries while you can. Get lucky and you just might meet the artist themselves. It can be plenty of fun walking on the main street, but you venture into the hidden alleys that do spring some unexpected surprises. While here, you may want to buy some souvenirs or simply wander and browse at leisure admiring cultural ambience.
Korea Furniture Museum housing more than 2,000 pieces of Korean furniture and artifacts - open only for special reservations - is one of Seoul's best-kept secrets, encapsulating centuries of Korean history and culture. The tour invites you to spend time in this unique space, designed to give visitors a sense of how Koreans lived in the Kingdom of Joseon, which lasted from 1392 to 1910. As your expert guide leads you through 10 exquisite Hanok structures, take in impressive views of Seoul from the traditional houses and absorb the peaceful quality of the historically recreated landscape that surrounds you. Appropriative landscape is well applied here by using distant scenery as a part of its own landscape by positioning the building and windows for the view. Even the flora acts as part of the museum, reflecting the Korean belief that nature, philosophy, humanity and beauty are intertwined.
Drive past Cheonggyecheon Stream. After the Korean War (1950-1953), more people migrated into Seoul to make their living and settled down along the stream in shabby makeshift houses. The accompanying trash and waste, and deteriorating conditions resulted in an eyesore for the city. The stream was covered with layers of concrete in the mid 1950s and roadway until the massive urban renewal project freed it in 2005. Today, a 5.8km creek tumbles gently through downtown Seoul, providing a much needed source of peace and relaxation for the citizens of this fast-paced city.
You will tour the centuries-old
Namdaemun Market
brimming with well over 11,000 shops selling anything you can imagine. One of the most colorful aspects of the market is an endless sprawl of street-vendor stalls that setup in the alleys and walkways between the buildings. The market is seriously crowded, so be prepared to get bumped around. A fantastic place to haggle over the price to get the best deal on something you want or simply admire the vibrancy of this massive market.
At the western entrance of the market in the middle of a traffic circle stands
Sungnyemun
. It is a formidable and iconic construct that served as the southern gate of the wall that surrounded Seoul during the period of the Joseon Dynasty.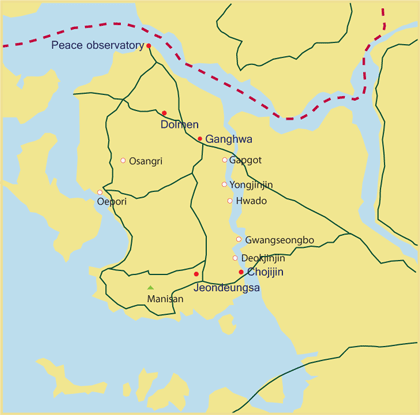 Day 3 Seoul - Ganghwado (B D) 70km
You will explore Ganghwado, a fascinating island that is often called a microcosm of Korean history. But, due to its strategic location, Ganghwado has historically been one of the first targets of many foreign attacks particularly in the late 19th century when Korea unsuccessfully sought to maintain its status as a "Hermit Kingdom".

Ganghwa History Museum provides glimpse into the historical records of the entire spectrum of Korean existence, from the mythical foundation of Korea to the opening port to the outside World marked by Ganghwado Treaty signed in February 1876. On the nearby ground sits a huge Ganghwa Dolmen. This 53-ton capstone of 6.4 meters long, 5.2 meters wide and 1 meter thick rests on two sturdy supporting prop stones. This prehistoric dolmen including many others in Gochang and Hwasun has been registered by UNESCO in December 2002 as a World Heritage for their archaeological value.

Tour also includes Ginseng market which has a good smell, better than it tastes. There are small stalls in the building type market, all of which has piles of fresh ginseng roots, ginseng preserved in wine in fancy bottles, dried ginseng, tea, extract, candy, and honey ginseng slices. This mysterious root has historically been considered an empowering medicine and a cure-all; effective in recovering the liver's functions, improving anticancer and immunity functions, and treating diabetes, hypertension, low blood pressure and stress. Ginseng also facilitates recovery from fatigue and the activation of nervous cells. Apart from the ginseng, you will enjoy a typical example of local market where many elderly women selling fishes, home-grown vegetables and grains on the roadsides nearby.

There's a time to visit Gimpo Marine Park for an introduction of a unique Landing Ship Tank. Retired in 2006 after 62 years of service, the LST is on display along with LCVP (landing craft, vehicle and personnel) that was used in Incheon landing operation in 1950, S-2 Stracker maritime patrol aircraft and an amphibious vehicle. This LST participated in landing operations in France and Okinawa as well as the Vietnamese War from February 1966 to December 1972, supporting the rearguard operations of South Korean troops. Nearby Daemyeong Port is a local seafood outlet that exudes the typical atmosphere and charm of a small fishing village.

Later, you will experience a traditional monastic life at Jeondeungsa, an active Buddhist temple dating back to 381 providing a glimpse into Buddhist culture. The temple came into prominence during the late Goryeo period (918-1392) when King Gojong commissioned the famous Tripitaka Koreana wood blocks to be carved there which are now preserved in Haeinsa temple. The main worship hall is dedicated to Sakyamuni Buddha. The Buddha is flanked on the left by Manjusri, the Bodhisattva of Perfect Wisdom, and on the right by Samantabhadra, the Bodhisattva of Perfect Compassionate Action. As you approach the hall, look carefully way up in the eaves at the corners of the roof, and there you can just see tiny human figures, one at each corner. One version says that the forsaken carpenter carved his two-timing girl up in the rafters, eternally bearing the burden of her deceitfulness. You will see a dharma bell dating back to 1097, the only Chinese bell designated a Korean treasure.

There are many temples in Korea, but the opportunity to observe and experience the ascetic Buddhist life in a temple does not come easily to outsider visitors. Some of the temples in Korea open their doors to foreign visitors for a short sojourn to give visitors the opportunity to see how monks practice their daily discipline from early morning prayers to evening rites. The temples are places where Buddha dwells and where the disciples of Buddha, or monks, practice asceticism. It is also a place where believers learn Buddhist teachings and put them into practice. Visitors will get to study and experience the Korean tradition and culture, all at the same time enjoying the nature.

Temple stay program may vary due to season and conditions of the individual temple situation but it basically includes morning and evening services - Yebul, meditation, tea ceremony, Ulyeok, lotus lantern making or prayer bead making. You will experience temple meal, perhaps first time in your life. The food doesn't have spices and is neither hot nor salty. It is another mysterious experience for the commoners to try.

All lights are turned off at 21:00. Apart from the moan of the wind, a quiet stillness prevails. The warm Ondol floors (heated from below) of the temple are clean and large enough to accommodate a small group of visitors. Rooms are sparsely furnished with mattress, quilt and pillow. It is advisable to bring your towel. However, the slight inconvenience is more than compensated by the tranquil and introspective atmosphere of the temple.

Day 4 Ganghwado - Yongin - Suwon (B) 120km
The day in the temple begins at 03:30 as you wake up. Every monk and people in the temple will gather at the Main Buddha Hall and perform Pre-dawn Buddhist Dharma Ceremony. This magnificent Dharma Ceremony will clear all dust from your minds and all stray thoughts from your heads. During the Yebul, you will offer 108 prostrations to the Buddha, along with the monks. By doing this, Buddhists believe that people will be freed from the 108 passions and delusion that disturb and pollute their body and mind. Breakfast - Baru Gongyang or four-bowl meal, is a unique and special dietary arrangement of Buddhism. The temple way of eating is available to laymen though, you will simply have your breakfast in the temple dining hall.

Chojijin speaks to the battles against foreign powers. In 1866 the Korean court came to blows with the French campaign led by Admiral Pierre-Gustave Roze in retaliation for the earlier execution by Korea's Joseon dynasty of French Catholic priests proselytizing in Korea. In 1871 the United States expedition, the Sinmiyangyo, was the first American military action in Korea to avenge the General Sherman incident near Pyeongyang. The expedition consisted of about 650 men, over 500 sailors and 100 marines, as well as five warships. On board the Colorado was Rear Admiral John Rodgers, also Frederick F. Low, the United States Ambassador to China. And in 1875 the collision with the Japanese ship Unyomaru.

Next, you partake Kimchi making program.
Kimchi is an absolute necessity in every Korean meal. So thus, a meal without Kimchi is not complete. Enjoy a Kimchi-Making session where you will learn how to make delicious kimchi. To make Kimchi, you put a mixed stuffing of various vegetables and condiments into the pickled cabbage which was soaked in salt, and spring onion, garlic ginger, and oyster are also used as usual ingredients. After mixing them together, they are put into the spaces between the leaves of a Chinese cabbage evenly and then the whole cabbage is wrapped with the outermost leaf. The cabbage Kimchi is piled in a large earthenware jar for a month. The program includes Kimchi museum, line tour, Kimchi making, and try on a traditional Korean costume (Hanbok). Making Kimchi is not only interesting but an excellent opportunity to understand the Korean culture and dietary life.

You will experience the heritage of the Korean people and soak up the local culture. A village entrance is marked by an eye-catching stone tower topped by a symbolic stone serving as fertility and protective totem, where people write a wish on the paper and tie to the ropes. Korean Folk Village is a functioning community displaying the diversity of Korean lifestyle and culture of several centuries ago. On entering the village, you are greeted by goofy looking group of wooden Jangseung signifying village boundary and preventing bad luck.

The village holds a wide assortment of residential structures from the straw-thatched cottages of commoners to the 99-room mansions of the noble class as well as governor's office. There are many workshops where the real artisans and craftsmen dressed in traditional costumes ply their trades, demonstrating centuries-old craftsmanship in the art of pottery, pyrography, bamboo craft, Korean paper, brassware, and many more. While strolling past the houses and workshops one by one, you will get the feeling of walking through time in an ancient village.

Depending on timing, enjoy farmer's music and dance, which has been the beloved form of entertainment of Korean people, bearing testimony to the gregarious character of Korean fun-making and festivity. Jultagi or acrobatics on a tightrope is something you cannot miss. The rope walker executes a variety of acrobatic feats on the rope, along with jokes, mimicry, or songs, while a clown engages the tightrope walker in joking banter, and a team of musicians plays music to accompany the entertainment.

You will experience some of long-observed seasonal customs, beliefs, folk games or plays that have been comprehensively reflected the daily life of the Korean people. A traditional wedding ceremony is also performed on a daily basis, although it may no longer be explicitly followed.

A traditional marketplace offers the exotic flavors of Korean cuisine from different regions. Shops stock a variety of handicrafts and souvenirs, many of which were made on the premises. With all these features combined, the tour offers a fascinating insight into the unique Korean lifestyle of the days gone by.

Day 5 Suwon - Icheon - Seoul (B) 120km
Explore UNESCO World Heritage site of Hwaseong Fortress from the 18th century. Though it is relatively small in scale, it is well acknowledged as the best structure of its kind ever built in Korea. A 5.74km-long fortress enclosing both flatland and hilly terrain is parapeted with crenels and merlons and highlighted by four main gates and well over 50 structures including temporary palace where the king sought refuge during war and found rest during times of peace. A walk through the whole fortress could take several hours but it is well worth making a short walking tour to enjoy the splendor of the fortress, including the Korea's largest Janganmun Gate.

Learn about the pottery at Haegang Pottery Museum. It is an excellent faciliity offering visitors the unique opportunity to gain an up close look at historical documents and visual aids demonstrate the various processes used to create the various types of porcelain. This interactive museum showcases the ceramic masterpieces of Korean artists, including pottery, black ceramics, unique Buncheong ware and white porcelain.

Today, you will then get to try your hand at pottery making. Icheon has long been the cradle of Korea's high quality porcelain. Pottery is made by forming a clay body into objects of a required shape and heating them to high temperatures in a kiln to induce reactions that lead to permanent changes, including increasing their strength and hardening and setting their shape. Prior to some shaping processes, air trapped within the clay body needs to be removed by wddging. Wedging can also help to ensure even moisture content throughout the body. Once a clay body has been de-aired or wedged, it is shaped by a variety of techniques. After shaping it is dried before firing. The potter's most basic tools include the potter's wheel and turntable, shaping tools (paddles, anvils, ribs), rolling tools (roulettes, slab rollers, rolling pins), cutting/piercing tools (knives, fluting tools, wires) and finishing tools (burnishing stones, rasps, chamois). There is a well established workshop where you can test your own pottery-making skills. The clay is ready at your turn table. Today, you will try your hands to make ceramic pieces like cups, jars, pendants, or vases under careful guidance of master. And you will have it baked and shipped to your home.

Day 6 Departure (B) 60km
After this wonderful trip exploring Korea and with time to reflect on your surprise in your experience, you will return to the airport in time for your flight. By boarding, you are already high above Incheon heading for home.